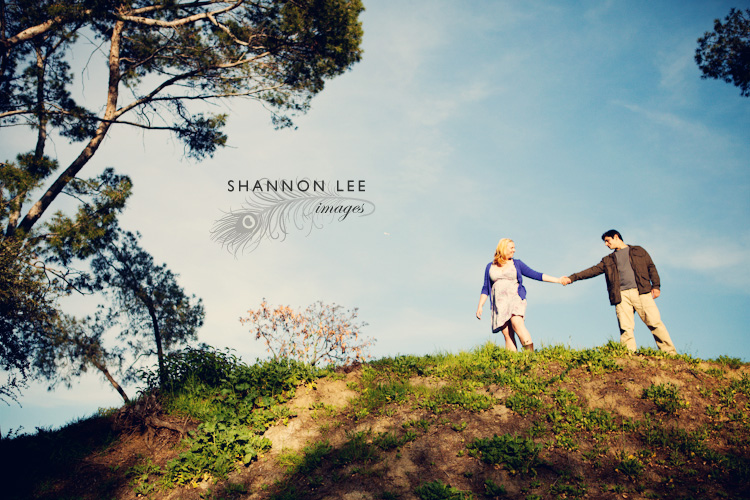 Thank you to one of my favorite and most inspiration photographers, Caroline Tran, for inspiring this shot above.  I am always awed by her ability to get these adorable far away shots of her couples and wanted to try my hand at it.
I met Jess (aka The Bicoastal Bride) last summer while working in Ann Arbor, Michigan.  (A post from last summer here and here) We quickly bonded and were pretty inseparable the entire summer.  When she told me Ritchie was whisking her off for a vacation in Italy, I nonchalantly said, "He's going to propose." Being Jess, she laughed it off.  More on their engagement story (one of my favorites) here.
Skip to a week or so later.  I'm walking out of the movies with my date, checking my phone to a text from Jess saying, "Back from Italy.  I'm engaged and will be in need of your services soon!"  I screamed out loud in the lobby.  Perhaps I should have prefix this with, I am NOT that kind of girl.  Yes, I shoot weddings but I'm not a screamer.  I was just that giddy with excitement.  Cue the epic engagement session, because Jess and I would have nothing less.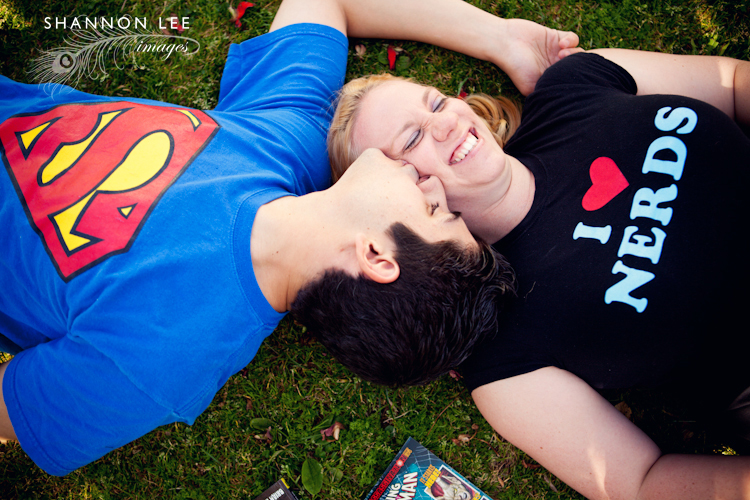 Seriously.  If this isn't love, I don't know what is.
Ritchie is a big comic book guy, and clearly, Jess can appreciate that sentiment.  We kicked the session off with a little light reading in the park.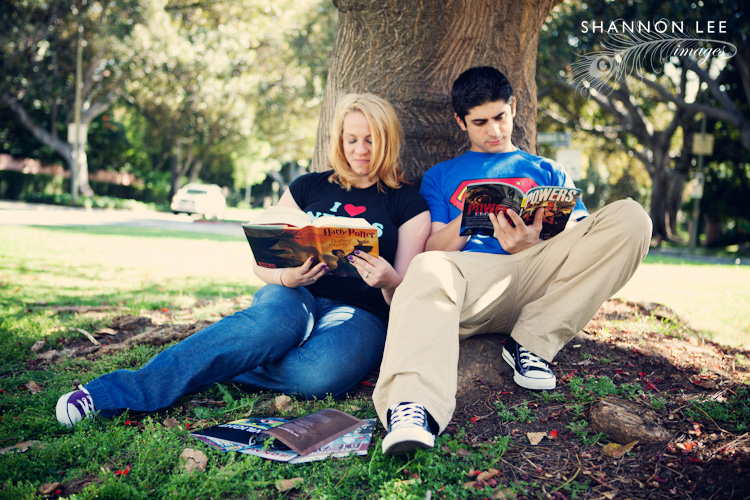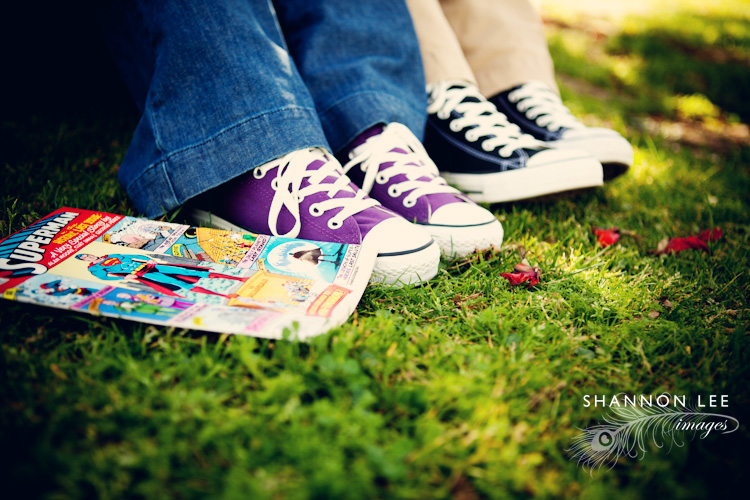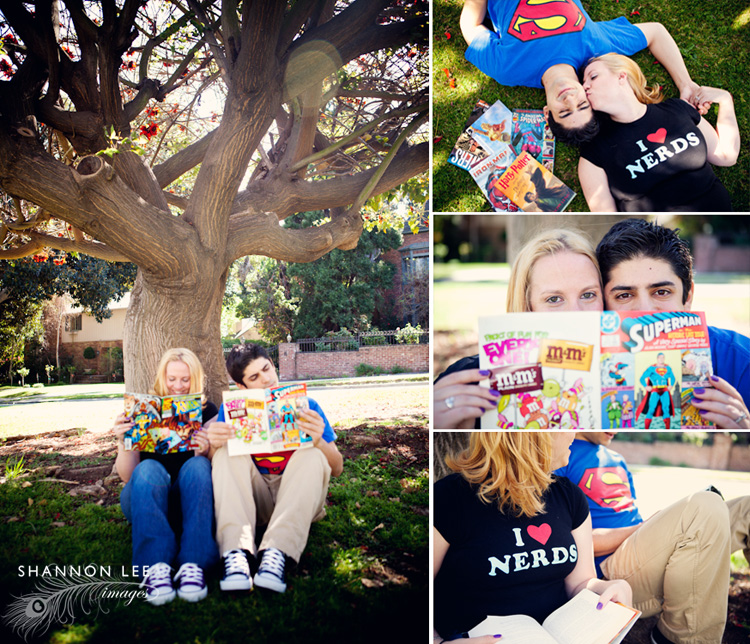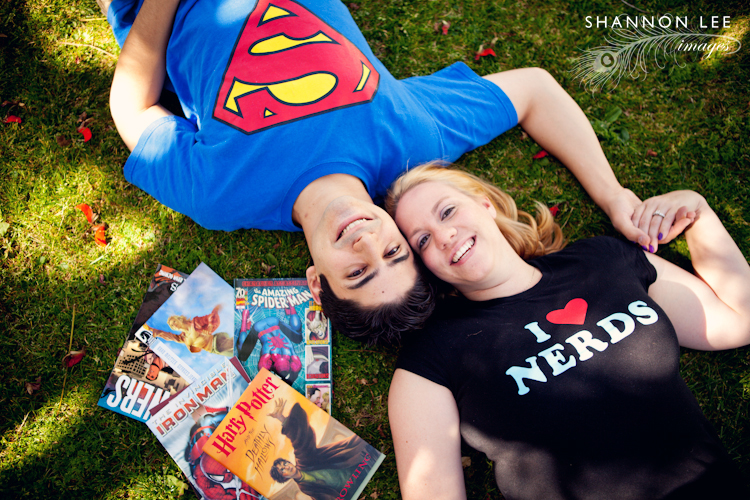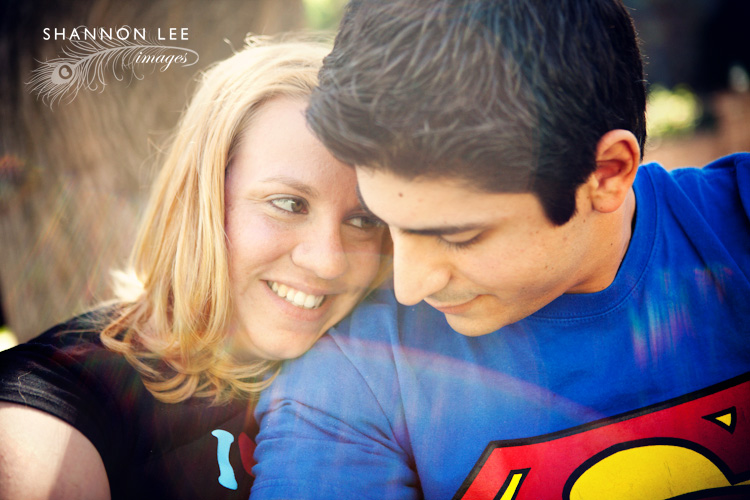 There's nothing like a couple that can be completely adorable in love AND likes to make silly faces for the camera.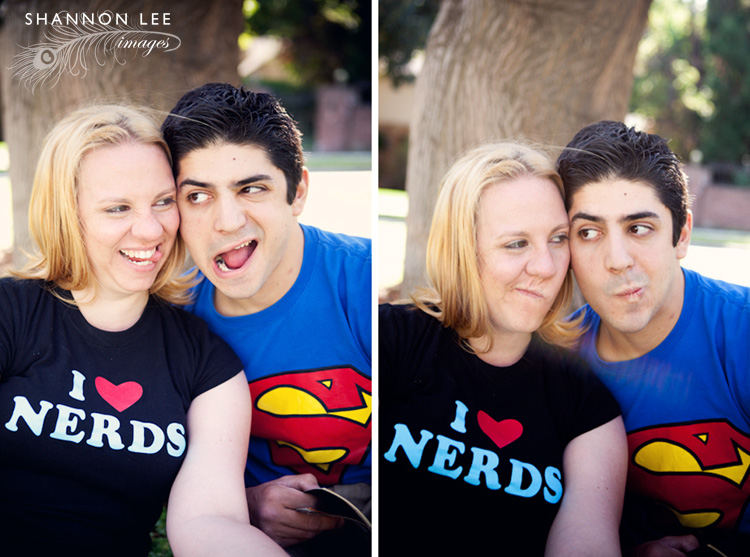 Time for a quick change and onto the observatory!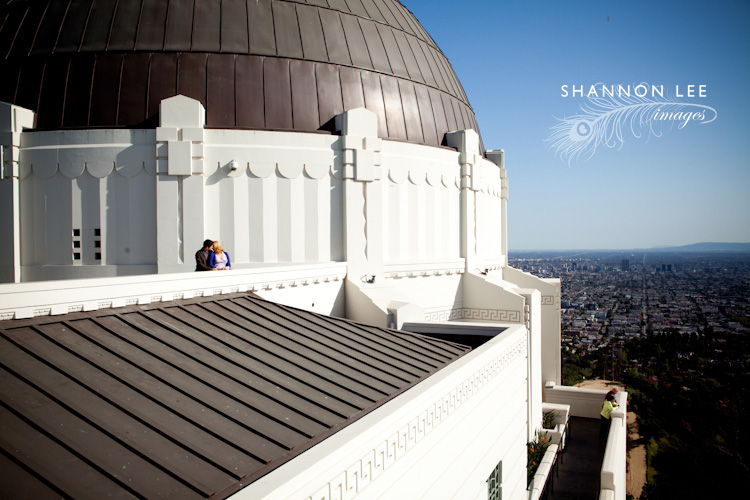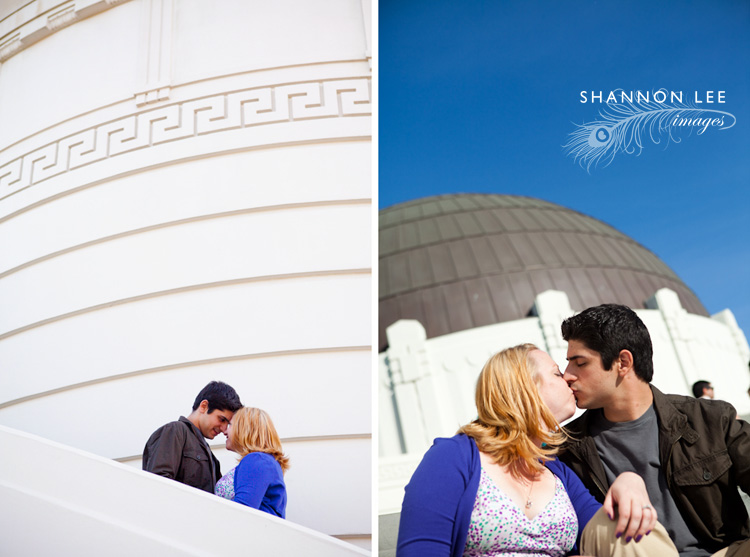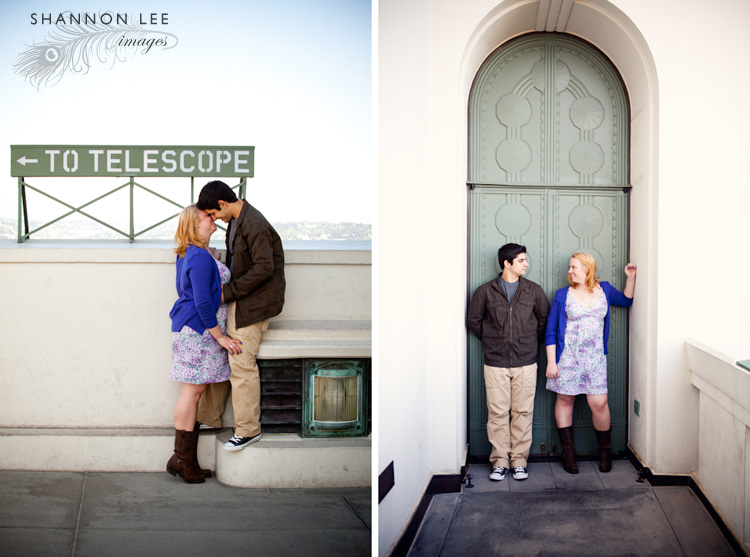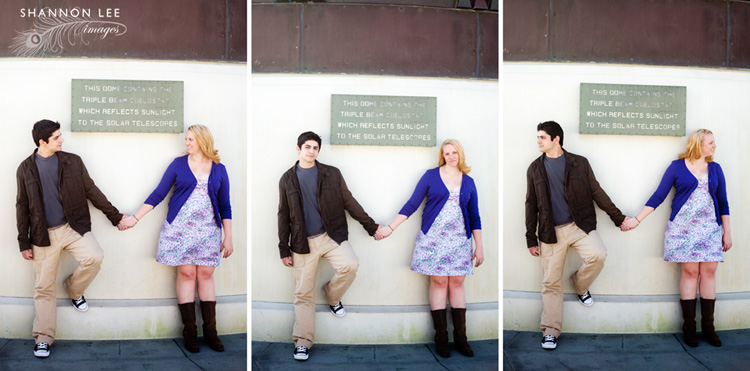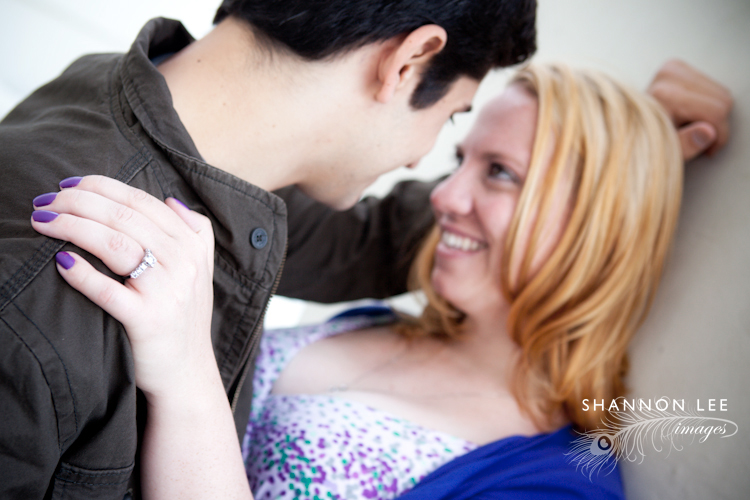 This was one of the first times I got to spend any length of time with Ritchie and Jess as a couple.  I mean, yes, I knew they were in love, for godsakes they are getting married, but I had no idea how completely head over heels they both are for each other.  It was absolutely adorable.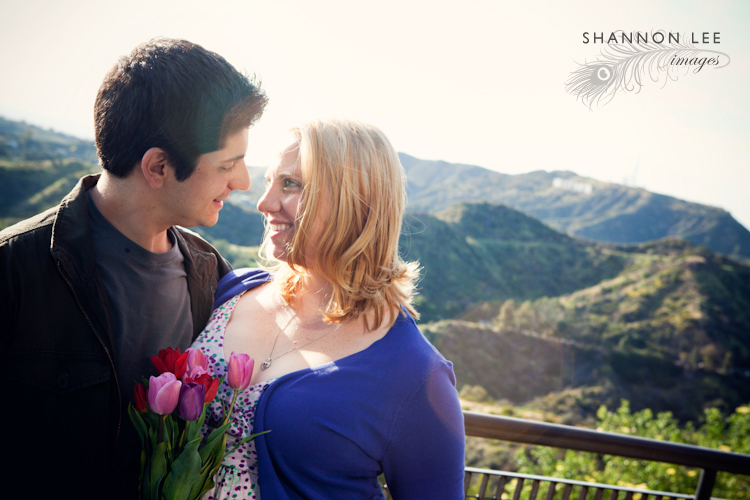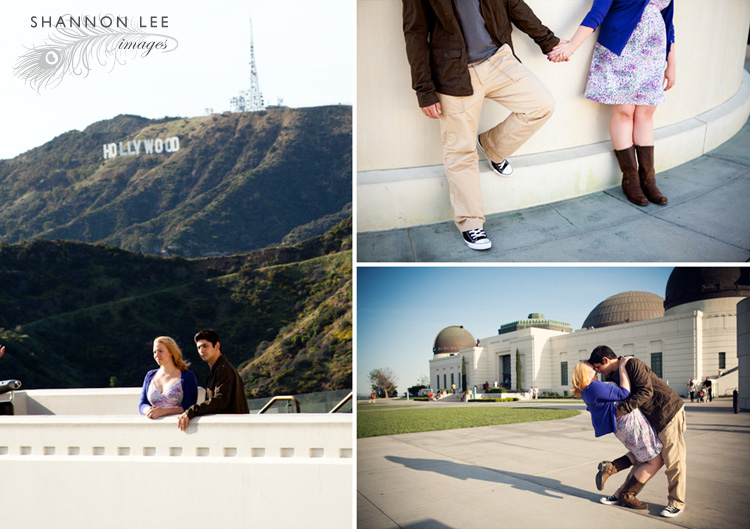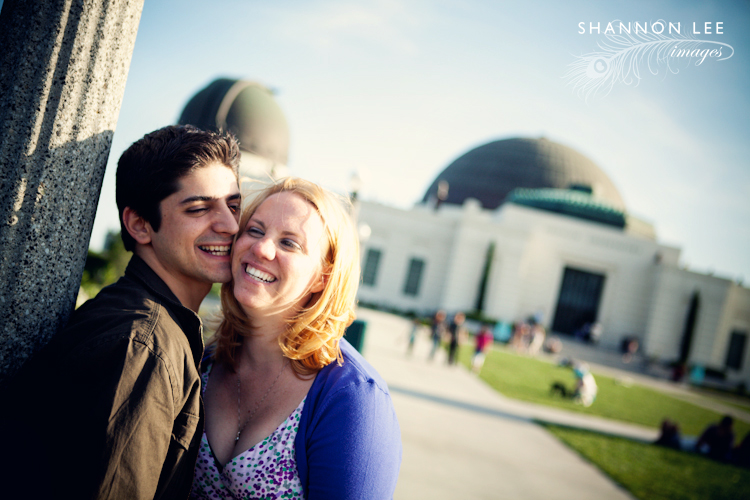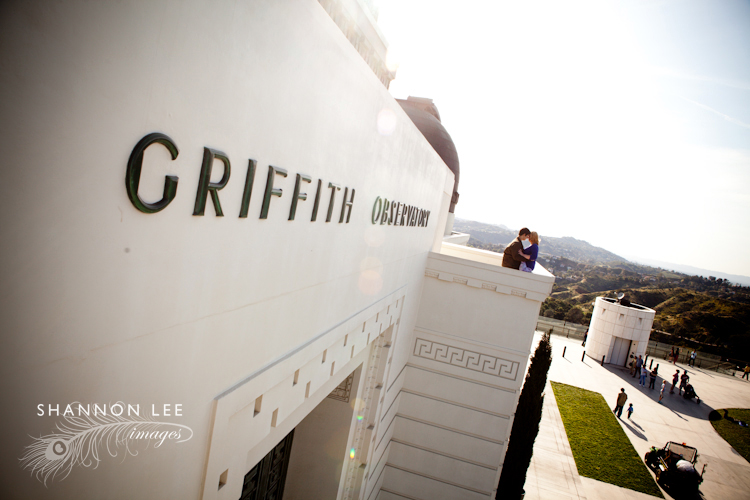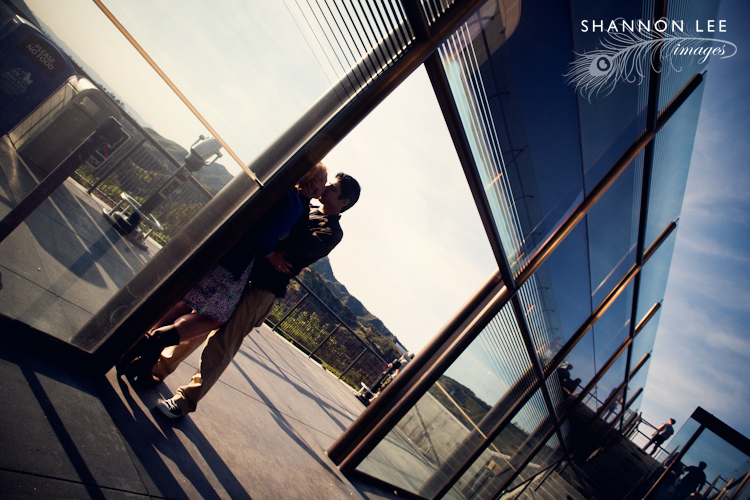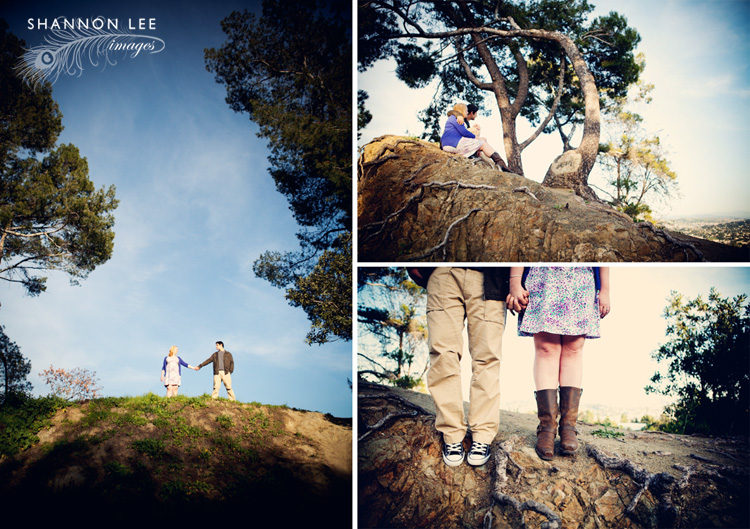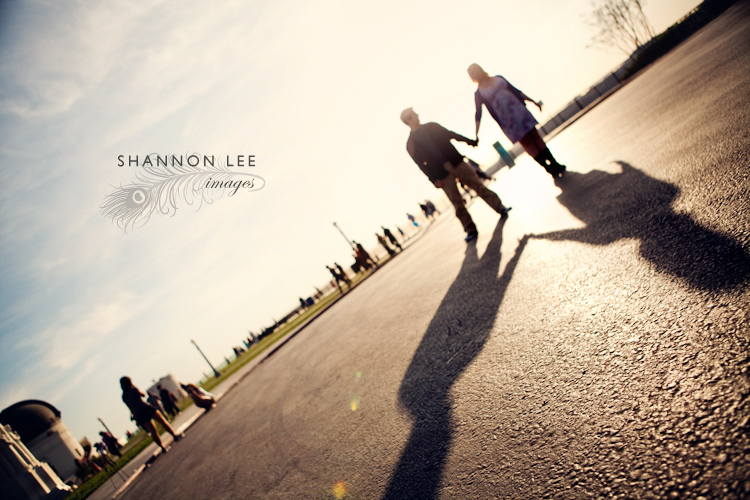 One more change and onto The Vista in Silverlake.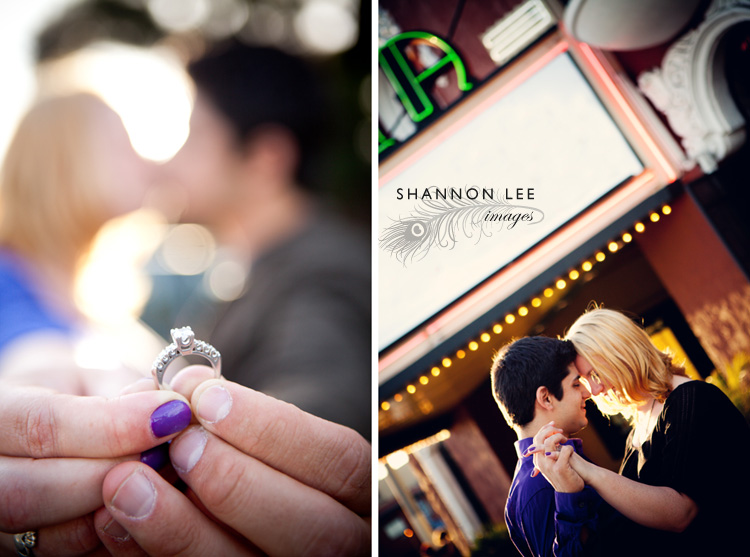 Jess brought these HOT purple heels for the occasion.  I'm not sure if it was her decision in this case or my persuasion as I my one requirement for shooting her wedding was that she wear colored heels.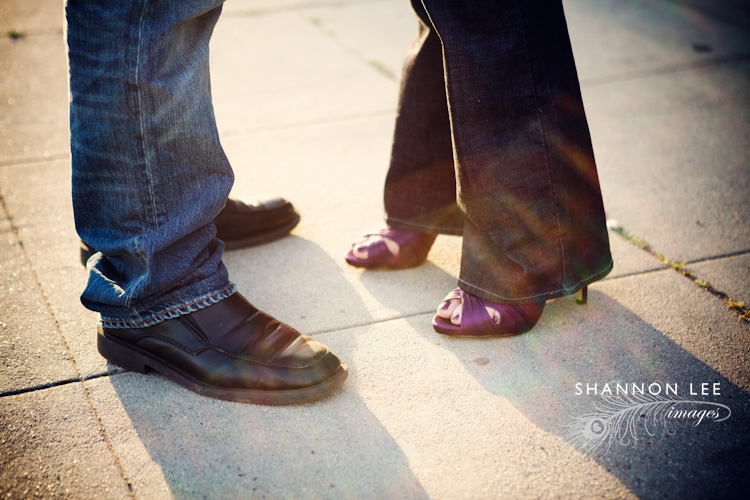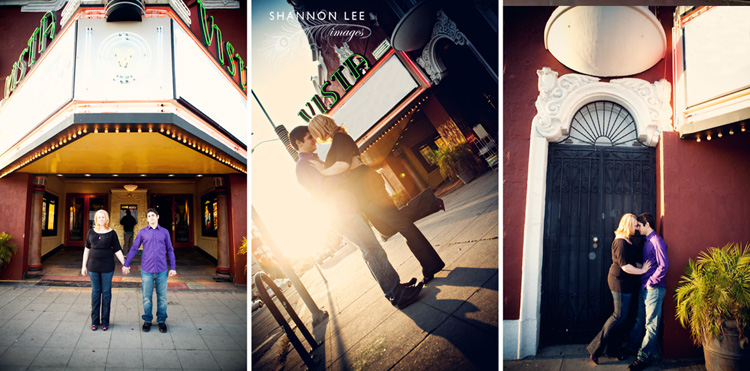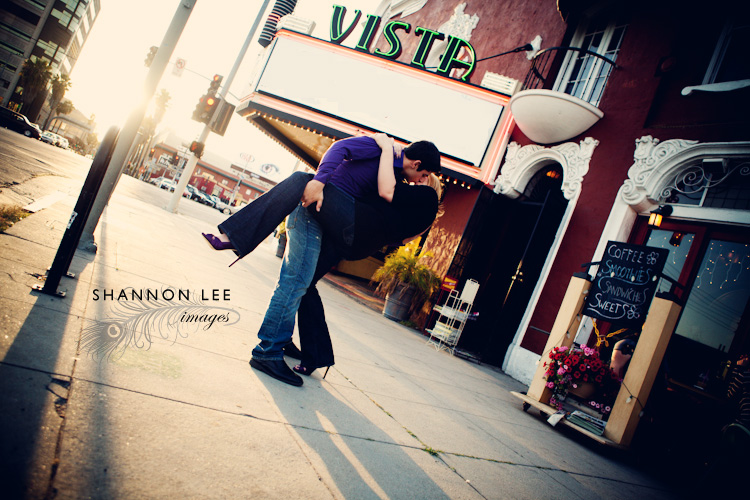 Of course, The Vista had this horrible poster outside their theater for our "hollywood" shoot.  Thank god for photoshop.  Somehow Hot Tub Time Machine doesn't quite work with a purple button-down and heels, but we worked it anyway.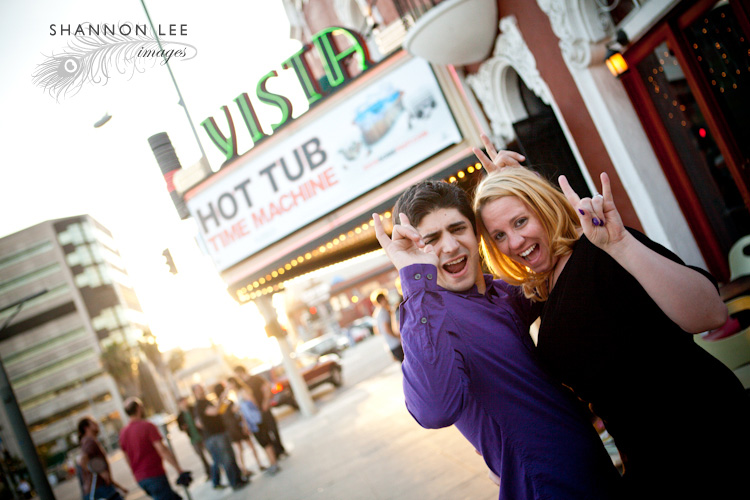 Jess, you and I definitely have way too much fun together and Ritchie, I can't wait for the laughs to come.
I will be shooting Jess and Ritchie's Vineyard wedding this summer in Delaware!