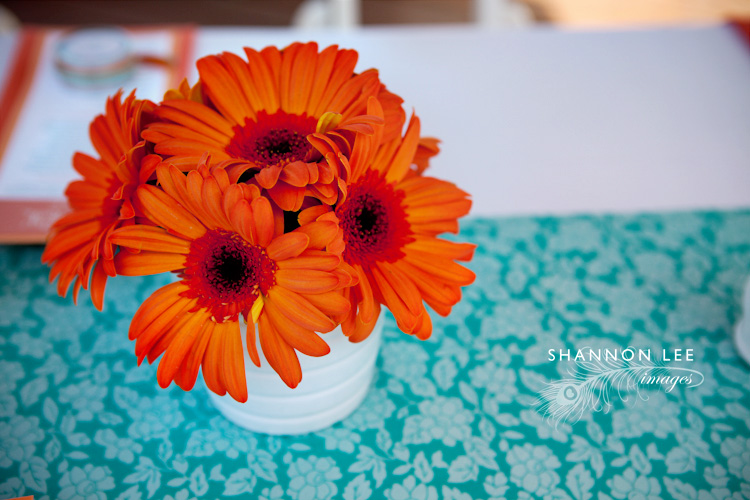 When Katy Carrier, of Katy Carrier Events, asked me to shoot this beautifully designed baby shower for her client of course I couldn't refuse!  Just look at the use of bold orange's and blue's and an amazing cake that tasted just as pretty as it looks.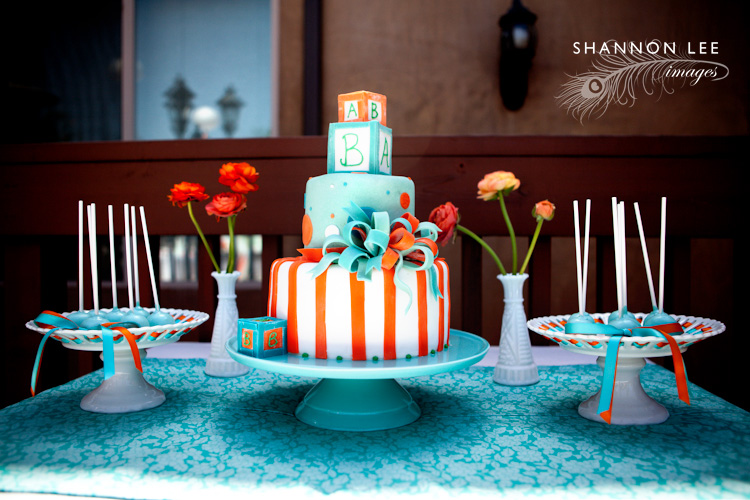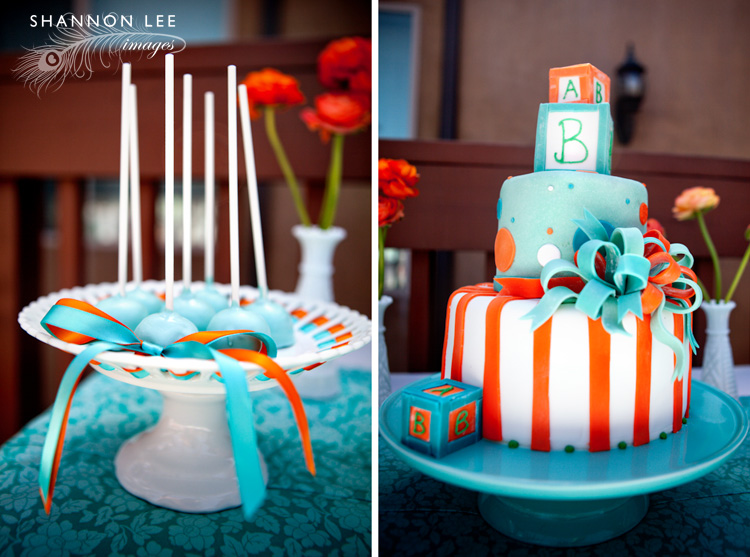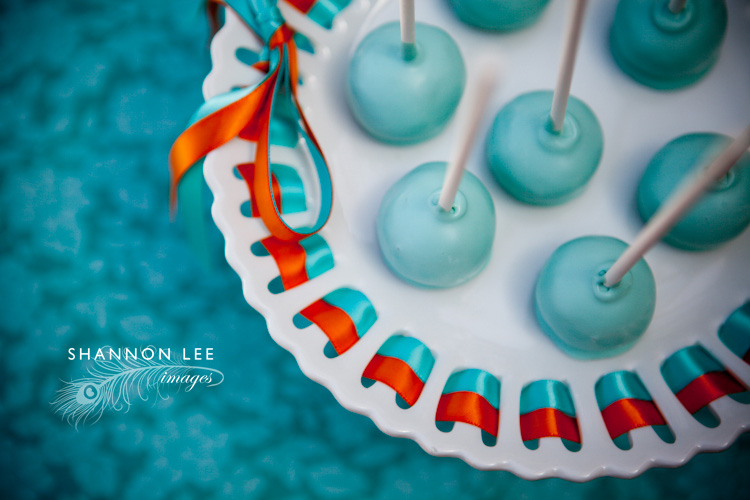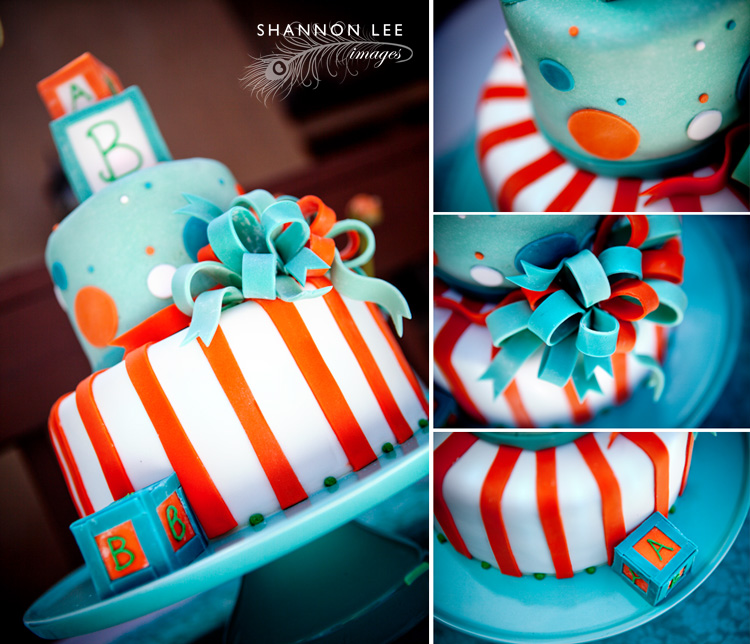 This STUNNING cake was created by none other than Melinda of Cake Goodness.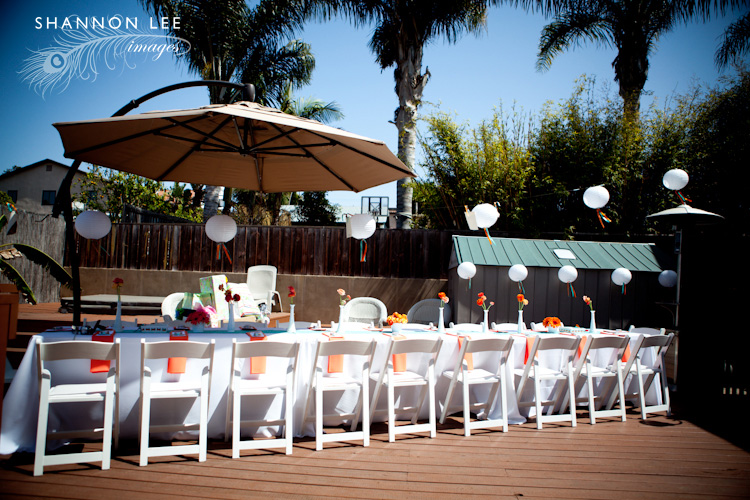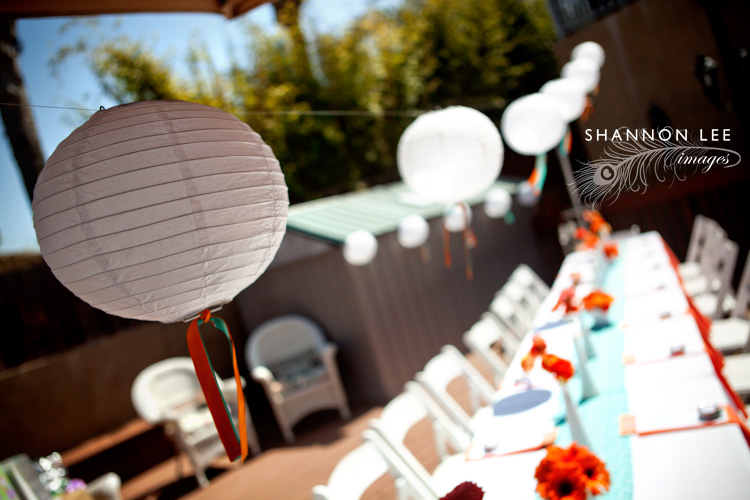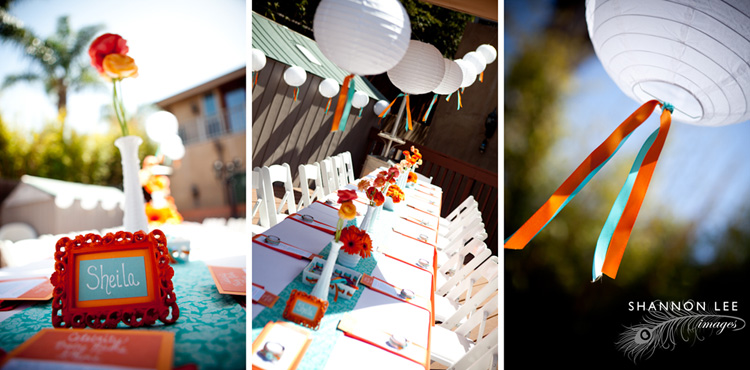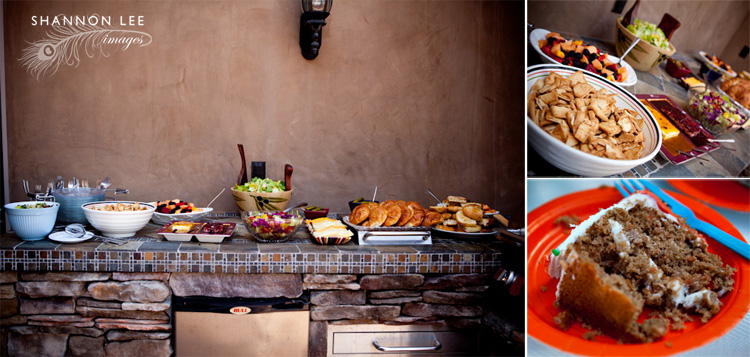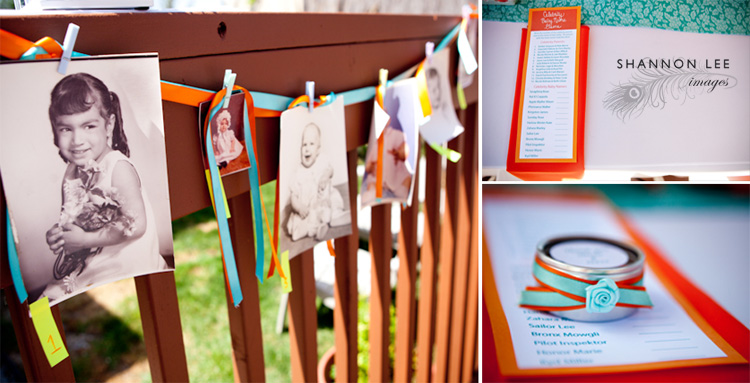 Katy came up with two really cute games for the party.. celebrity baby name guessing game and guess the baby in the photo.  She had all the invitees bring baby photos of themselves for a contest to see who could guess the most right.