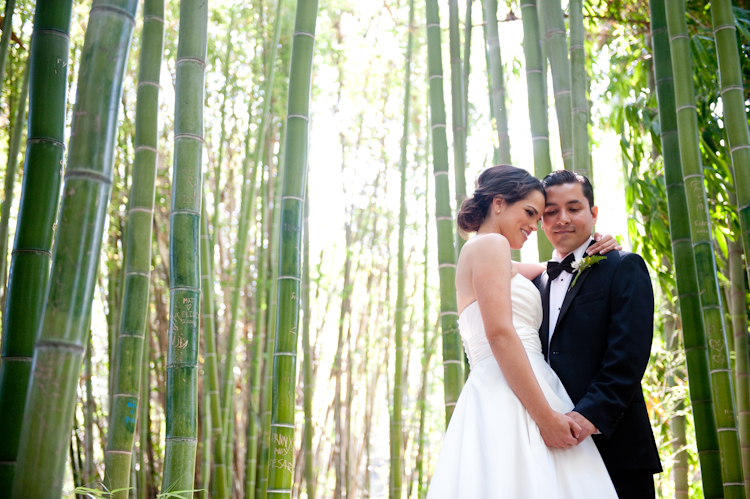 Elizabeth + Javier are the kind of couple you can't help but smile when you see how absolutely in love they are.   Not only are they adorable, they are also super creative!  As if their mad men themed engagement session wasn't cute enough, they totally topped it with this LA Arboretum ceremony & their home backyard BBQ reception and all it's adorable details.  And believe it or not, all the amazing details were DIY, even the beautiful wedding cake made by the bride herself!  (I'm pretty sure she's super woman.)
Weddings for couples like Elizabeth + Javier make me so thankful I get to do what I do.  Thanks to you both for being fabulous clients!
Thanks to my fabulous associates, Nicole & Jenny, for capturing their amazing day!  If you're interested in our associate services, please email us!