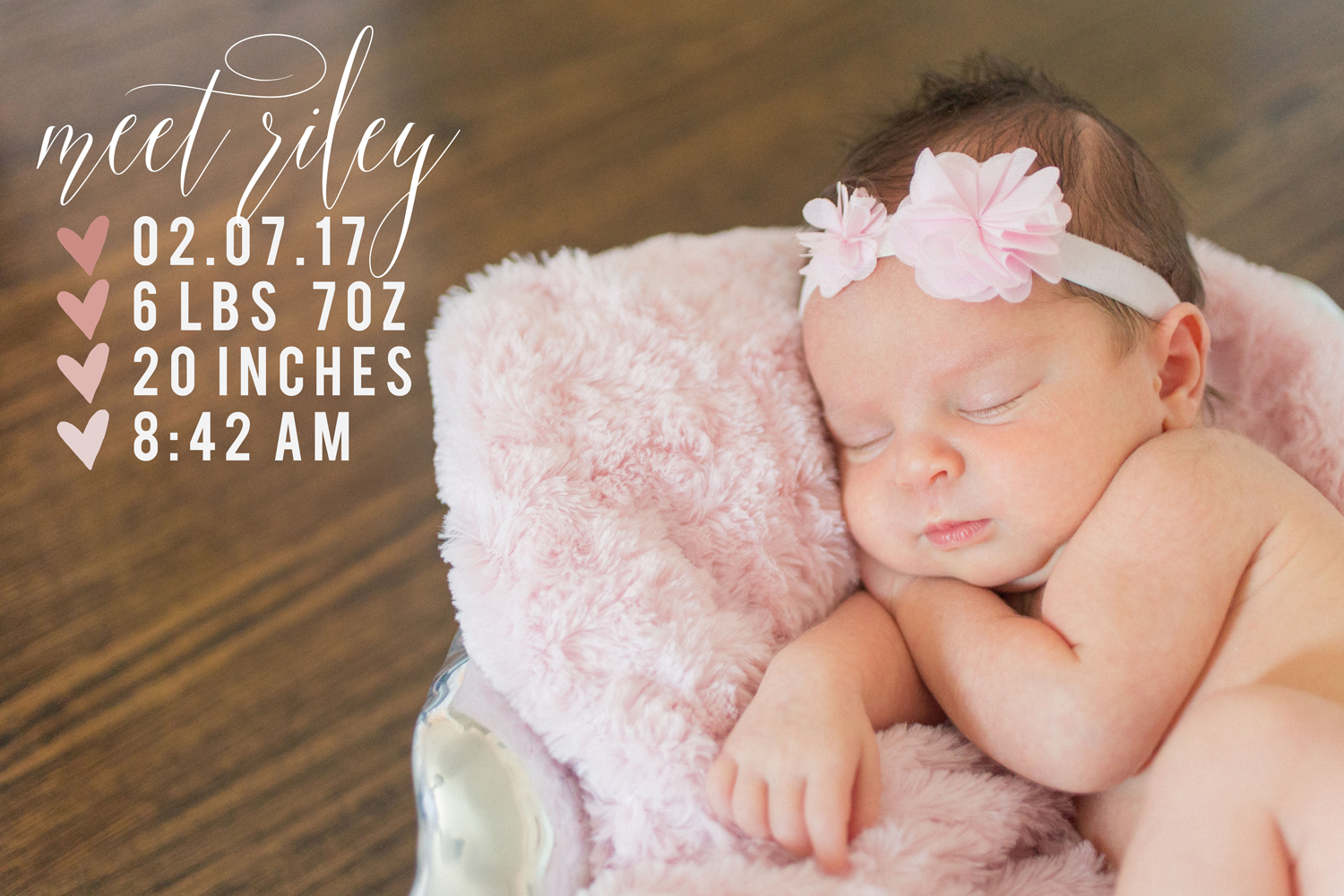 Meet Riley!  Isn't she perfect?  We were absolutely thrilled to get to photograph this little one and her gorgeous family.  We are so excited to get to see lots of this family this year as we document Riley's first year!
Looking to have your little one's first year documented?  We only accept a limited amount of year packages per year!   Contact us to see if we're available to book yours!
Looking to have your family captured in 2017?  Contact us to book your session!
Let's connect!
facebook  .  twitter  .  instagram
Also, make sure to sign up on our mailing list so you don't miss out on all the happenings to come in 2017!